"Sibannac Security" is a trading name of Environics (Qld) Pty Ltd ABN 76 354 368 913.
MEDICINAL cannabis, or medical marijuana, is cannabis and cannabinoids that are prescribed by physicians for their patients. For further information about the safety and efficacy of using cannabis to treat diseases please visit the Office of Drug Control www.odc.gov.au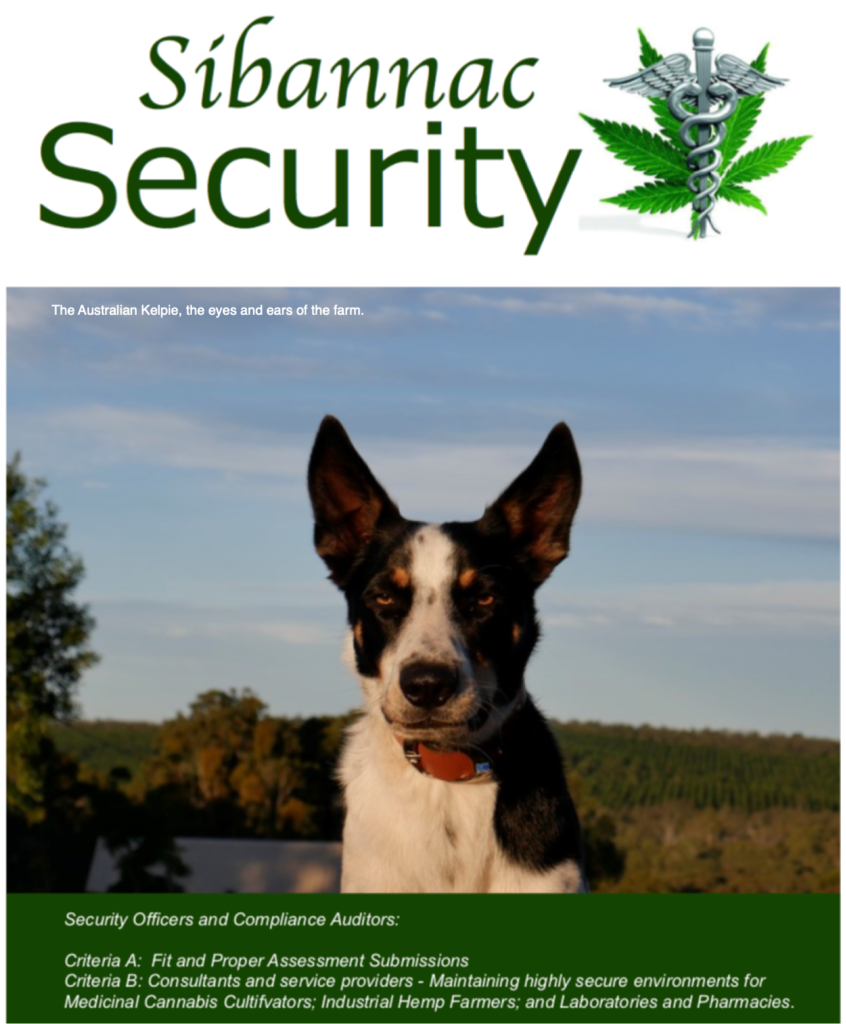 Sibannac Services provides investigative and protective services meeting the Office of Drug Control compliance guidelines including but not limited to the following:
Suitability of applicants entering the medicinal drugs industry;
Suitability of persons seeking employment in the industry;
Security patrols, inspections, and compliance audits; and
The investigation of organized crime within the context of infiltration and/or an intention of financial or physical harm to operators and/or their employees or operational infrastructure.
POL-CPB concept presentation component:
Sibannac Security allocates ten percent of its time and resources to the following community services:
consultation services to prevent domestic homicide;
secure transit services to prevent domestic homicide;
safe area patrol services for the homeless; and
call-by security patrol services for the elderly.
See also "concept presentation page" >